thank you for subscribing
You made a very smart decision to join our email list.
We highly suggest you move us to your primary inbox or add us to your contacts
(it'll take you less than 10 seconds) so you don't miss important updates. Here's how:
For Gmail users
for mobile:
On the top right corner of the app, tap on the 3 dots, tap "Move to" then choose "Primary".
for desktop:
Go back to your inbox then drag-and-drop this email into the "Primary" tab — the first one from the left.
For Apple users
Tap on our email address at the top of this email and then "Add to VIPs".
29-30 MARCH 2023 • online
20,000+

attendees

60+

speakers

160+

countries

7+

tracks
Welcome To Ad World
Join 20,000+ of the world's brightest minds in advertising to learn, share secrets and connect online.
For two days on 29-30 March 2023, Ad World will stream 7+ Digital Advertising Tracks, consisting of hyper-focused speeches, panels and live Q&A sessions to help take your business to the next level.
The all-in-one advertising event will bring you closer to leading marketers and brands than ever before from the comfort of your home.
"A new standard for digital events."
"One of the most useful can-use-it-now advertising conferences I've seen!"
"The event for visionary advertising ideas."
Explore Tracks
It's like 8 Events In One
Automated Ad Creatives

Mastering AI Prompts

AI & SEO Strategies
Create and experiment with unique content fast through AI
Automated Ad Creatives / Mastering AI Prompts / AI & SEO Strategies / Scaling AI Content / Crafting Video Scripts / Enhancing Video Ad Performance / AI & Ecommerce / AI Campaign Optimization
WHAT YOU WILL LEARN:
Your New Creative Brain: Craft Thumb-Stopping Video Ad Scripts With ChatGPT, CapCut & Descript
Transform Your Growth Experimentation Efforts With AI: The Ultimate Guide for 2023
The Future of AI & Machine Learning in Advertising: The Machines Won
Master ChatGPT Prompts & Generate Unique Content At Scale [Full Playbook]
WHO YOU WILL LEARN FROM:
Andy Gray - CEO (The Graygency)
Isabel Gan - Growth Product Manager (Unbounce)
Kasim Aslam - Founder & CEO (Solutions 8)
Filipa Canelas - Founder (Able-Academy)
plus experts from Jasper, Zapier, and more!
POWERED BY: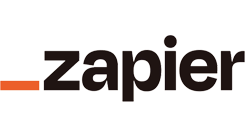 THE FUTURE OF ADVERTISING

Recession-Proof Strategies

Metaverse Marketing

Web3.0 Ads
Leverage advanced advertising techniques to future-proof your business
Recession-Proof Strategies / Metaverse Marketing / Web3.0 Ads / Marketing to Gen Z / Cookieless Tracking / Future Ad Tech / Creator Economy / New Marketing Channels
WHAT YOU WILL LEARN:
Ogilvy Presents: The Antidote to Apathy for Brands
Building Utility & Engagement Into Your Brand's NFT Launch
Master the Fundamentals of Programmatic Advertising (Campaign Planning & DSPs)
Building an Integrated Media Approach for the Metaverse & Web 3.0
Future-Proof Your Business With Creative Service Subscriptions and AI
WHO YOU WILL LEARN FROM:
Antonis Kocheilas - Global CEO (Ogilvy Advertising)
Emily Basileo - Coach (500 Global VC)
Karan Saggi - Manager, Client Services (StackAdapt)
Katie Hudson - Managing Director (Futurescapes, Publicis Groupe)
Russ Perry - CEO (Design Pickle)
plus Seth Godin, and experts from Samsung, Twitter, Meta, and more!
POWERED BY:

TikTok Organic

Conversion Copywriting

AI Copy & Creatives
Repurpose content over multiple channels to blow up conversions
TikTok Organic / Conversion Copywriting / AI Copy & Creatives / Influencer Marketing / Ad Copywriting Recipes / Persuasion Hacks / Content Distribution Channels / SEO Frameworks
WHAT YOU WILL LEARN:
Dominate Social Platforms With Omni-Channel Content Frameworks
Grab Your Audience's Attention With Zero-Click Content (New Framework)
Rank Faster Than Traditional SEO Articles With This Templated Content
TikTok for Brands: The Ultimate Growth Guide for 2023
WHO YOU WILL LEARN FROM:
Alex Cattoni - Founder (The Copy Posse)
Amanda Natividad - VP Marketing (SparkToro)
Dale Bertrand - President (Fire&Spark)
Sofia Hernandez - Global Head of Business Marketing (TikTok)
plus experts from Semrush, Spotify, Google, and more!
POWERED BY: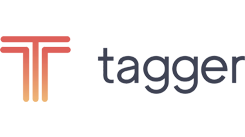 Community Building

Brand Storytelling

Ecommerce Marketing
Build an irresistible and memorable brand
Community Building / Brand Storytelling / Ecommerce Marketing / Subscriptions & Loyalty / Personal Branding / Audience Growth / Maximizing CLTV / Building Customer Avatars
WHAT YOU WILL LEARN:
Leveraging LinkedIn to Build a Personal Brand That Converts for You & Your Company
The Science Behind Going Viral on Social Media (60B Views Case Study)
Drive Traffic and Revenue at Scale With PR and Affiliate Marketing
Build a Powerful Brand While Avoiding Cancel Culture [2023 Guide]
WHO YOU WILL LEARN FROM:
Kyle Peters - Growth Hacker, Innovation & Strategy (Nestle)
Brendan Kane - Founder & CEO (Hook Point LLC)
Amanda Goetz - Founder (House of Wise)
Lauren Kleinman - Founder & CEO (Dreamday) and Co-Founder (The Quality Edit)
Ian Maskell - Global Marketing VP (Accenture)
plus experts from Reddit, Thrasio, and more!
POWERED BY: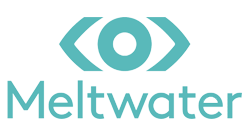 TikTok Ads

Performance UGC

Video Ads
Refresh your ad creatives and 5X ROI
TikTok Ads / Performance UGC / Video Ads / Data-Driven Creatives / Thumbstopping Hooks / Ad Fatigue Hacks / Concept Creation Strategies / Dynamic Ad Creatives
WHAT YOU WILL LEARN:
Optimize Your Ads Flywheel With 23 Fresh Content Angles ($13M in 3 Months Case Study)
5X Your Meta + TikTok Ads ROI in 12 Weeks With a Simple, 4-Step Ad Creative Process
Convert the Customers of Tomorrow: The 5 Big Creative Trends
TV & ATL Marketing: The Secret Performance Channel for DTC
The Anatomy of Unskippable Short-Form Video Ads That Generate Revenue
The Power of Micro-Influencers: How To Drive Ad Performance and Generate Evergreen UGC
WHO YOU WILL LEARN FROM:
Alex Fedotoff - CEO (D2C Brands)
Anvar Jabirov - CEO (Creative Flywheel)
Catherine Oddenino - Marketing Manager, Measurement Solutions (Meta)
Greg Schwartz - Independent Consultant (Household)
Robert Katai - Marketing Communication Manager (Creatopy)
Manana Papiashvili (Insense)
POWERED BY:

Beat the recession and build an $11M Funnel with advanced Media Buying strategies
Meta / Google / TikTok Ads / Lead Gen Strategies / Attribution & Tracking / Campaign Scaling Strategies / Audience Targeting Strategies / YouTube Ads Mastery / Campaign Setup Blueprints / Performance Max Campaigns
WHAT YOU WILL LEARN:
Recession-Proof Ad Spend Strategies for 2023 and Beyond (With Proven Case Studies)
Scale to $1.2M With 7 Unconventional Social Media Lead Gen Strategies
The Inner Workings of an $11 Million Dollar Funnel Revealed
Meta Ads Manual: Drive Down Lead Costs, Start 500+ Warm Conversations, and Avoid Ad Fatigue
WHO YOU WILL LEARN FROM:
Jaleh Rezaei - CEO (Mutiny)
Judy Sahay - CEO & Managing Director (Crowd Media)
Martin Kocandrle - COO (VirtualAd)
Jason Hunt - CMO (Merged Media)
plus experts from Google, Amazon, and more!
Funnel Blueprints

CRO Hacks

Mastering GA4
Funnel Blueprints / CRO Hacks / Mastering GA4 / UX Optimization / First-Party Data / Traffic Source Optimization / Content Personalization / Funnel Events Tracking
WHAT YOU WILL LEARN:
10X Your Agency in 1 Year Through Niching Down and Offer Creation
Using First-Party Data on Ad Platforms to Boost Conversions
Turbocharge Your Paid Ads With This 6-Step Funnel and Landing Page Blueprint
Lessons From Running a $100M Conversion Rate Optimization Program
The 6-Part Anatomy of High-Converting DTC Product Pages
WHO YOU WILL LEARN FROM:
Aaron J. Nosbisch - CEO (Lucyd)
Cory Crapes - Co-Founder (RAEK)
Carl Weische - CEO (Accelerated)
David Mausolf - Founder (Apex Growth)
Oliver Kenyon - Co-Founder (ConversionWise)
plus Rand Fishkin and more!
Building Newsletters

Master Automations

Retention Strategies
Maximize CLTV with SMS, WhatsApp and Email automations
Building Newsletters / Master Automations / Retention Strategies / Email & SMS Campaigns / Audience Segmentation / Lifecyle Marketing / RFM (Recency, Frequency, Monetary) / Subject Lines Mastery
WHAT YOU WILL LEARN:
Explode Your Conversions With WhatsApp Campaigns
Boost Retention and Generate More Leads With 6 Proven Email Strategies
Turn SMS Marketing Into a Money-Making Machine With Cart Recovery and Engagement Boosters
Tap Into a Trillion-Dollar Industry With This SMS Marketing Playbook (+Brand Case Studies)
WHO YOU WILL LEARN FROM:
Melanie Balke - CEO (The Email Marketers)
Jess Vassallo - Founder & Head of Growth (Evocative Media)
Kelsey Stevenson - Chief Product Officer (Bitly)
plus experts from Mailchimp, and more!
POWERED BY: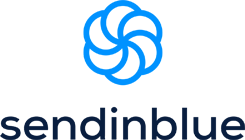 ad world 2023 speakers
An unparalleled lineup of Ad World leaders have come to share their secrets.
They will present actionable insights, data-driven knowledge, and innovative ideas from the online advertising industry.
THE ONLINE ADVERTISING EVENT OF THE YEAR
A VIRTUAL EVENT LIKE YOU'VE NEVER SEEN BEFORE
LEARNING
LEARNING
Attend a 2-day Masterclass: Learn the strategies, systems and insider secrets used by the top advertising experts across every major marketing channel.
Get access to 50+ hours of hyper-focused speeches, exclusive interviews, and in-depth panels covering digital marketing's hottest topics.
NETWORKING
NETWORKING
The networking event of the year: Meet the industry elite, network with 50,000 marketers, advertisers, ecommerce brands, entrepreneurs and founders.
You will get to experience:
Live Speaker Q&A Sessions: Get your questions answered by the experts
[NEW] Live Networking Mixers: Niche networking with likeminded people that have solutions to problems you're looking to solve.
1-on-1 networking: Ad World's Smart-Match algorithm will help you discover people that can move the needle for your business.
LEAD GENERATION
LEAD GENERATION
Get more global leads: Forge valuable, long-lasting connections with industry-leading marketers and advertisers from across the world.
Really want to make a splash? Get an Ad World Booth and secure your company prime real estate in the Ad World Marketplace. Expose your company to the top 1% of digital and performance marketers, ecommerce brand owners, and agency CMOs.
CAREER DEVELOPMENT
CAREER DEVELOPMENT
Ad World is an IAB-approved event that will work towards IAB Certified Professional's Continuing Education Credits. Together with the IAB (Interactive Advertising Bureau) all Ad World attendees will receive:
A "Certified Ad World 2022 Attendee" badge for your website, email signature, and LinkedIn profile
A printable digital certificate
Recognition as a "Certified Ad World 2022 Attendee"
Up to 24 CE Credits* towards your recertification as an IAB Certified Professional
*1 CE credit per 1 hour of content. Required: upload proof of session attendance.
Thank you for joining the
Ad World community
There's a couple of quick steps we need you
to take to improve your Ad World experience:
Check your inbox (or spam folder) for our Welcome email and follow the steps to confirm your email so you don't miss our most important updates.
Complete your interests in the form below to help us send curated content that is relevant to you.
Are you sure you don't want
to complete your Ad World profile?
This information will help us deliver content that you're interested in. Your information won't be shared with any third parties.